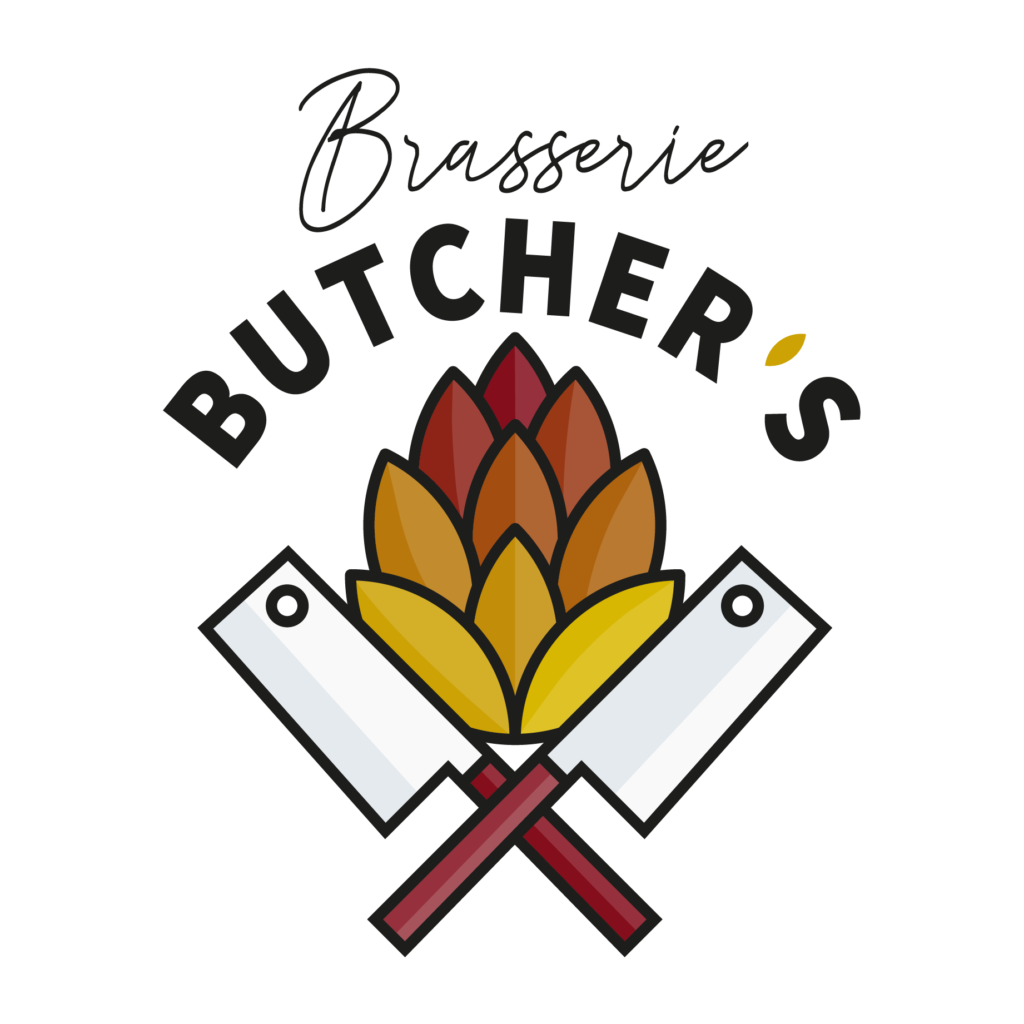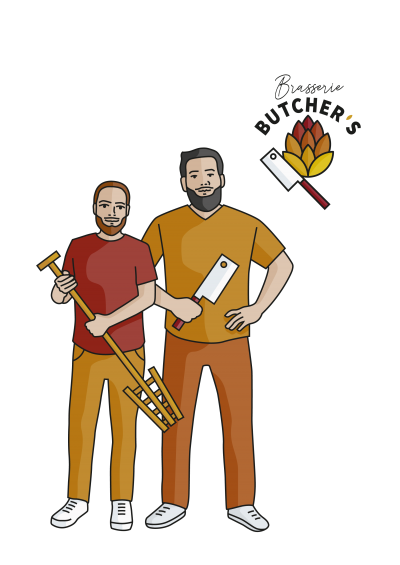 Initial bearer of the Artisanal Brewery project, Grégory relies on his expertise in the food trades to design beer recipes to accompany the small dishes he cooks. It was therefore only natural that he decided to name his beer "the butcher's beer". One Anglicism later, and the name Brasserie BUTCHER's was born. Our process of artisanal production of beer allows us to produce quality products, deserving their place on a beautiful table, and to move away from the image of industrial beer , perceived as a banal entertainment drink, without relief or subtlety. However, no question of being absent at the aperitif! The BUTCHER's range will perfectly complement charcuterie, cured meats, tapas, and other appetizers! Don't hesitate to ask for advice from the butcher (brewer?).
Lover of good meals, and Boucher Charcutier Caterer for more than 15 years, Grégory began brewing his first beer in his kitchen in 2018. Motivated by the desire to combine his favorite dishes with beers of quality, he designs four recipes (white, blond, amber, and brown) that he will gradually refine to best accompany his creations, while training in the brewing activity. He met Clément in 2019, Engineer in professional retraining, and good living in front of the eternal. The two friends brewed together in their garage for more than a year before the idea was born: Join forces to found a craft brewery,established in the local economy, offering gourmet beers, of quality, and at the fair price!
Un an et quelques plus tard, le projet est dans les starting-blocks ! Les financements sont trouvés, les statuts de la société sont rédigés, et les futurs fournisseurs sont sélectionnés … L'aménagement du local s'achève en Mai 2022. Situé aux abords du centre ville de Guillestre, il est idéalement situé sur la route d'accès au Queyras, ainsi que sur la route des stations de ski de Vars et Risoul.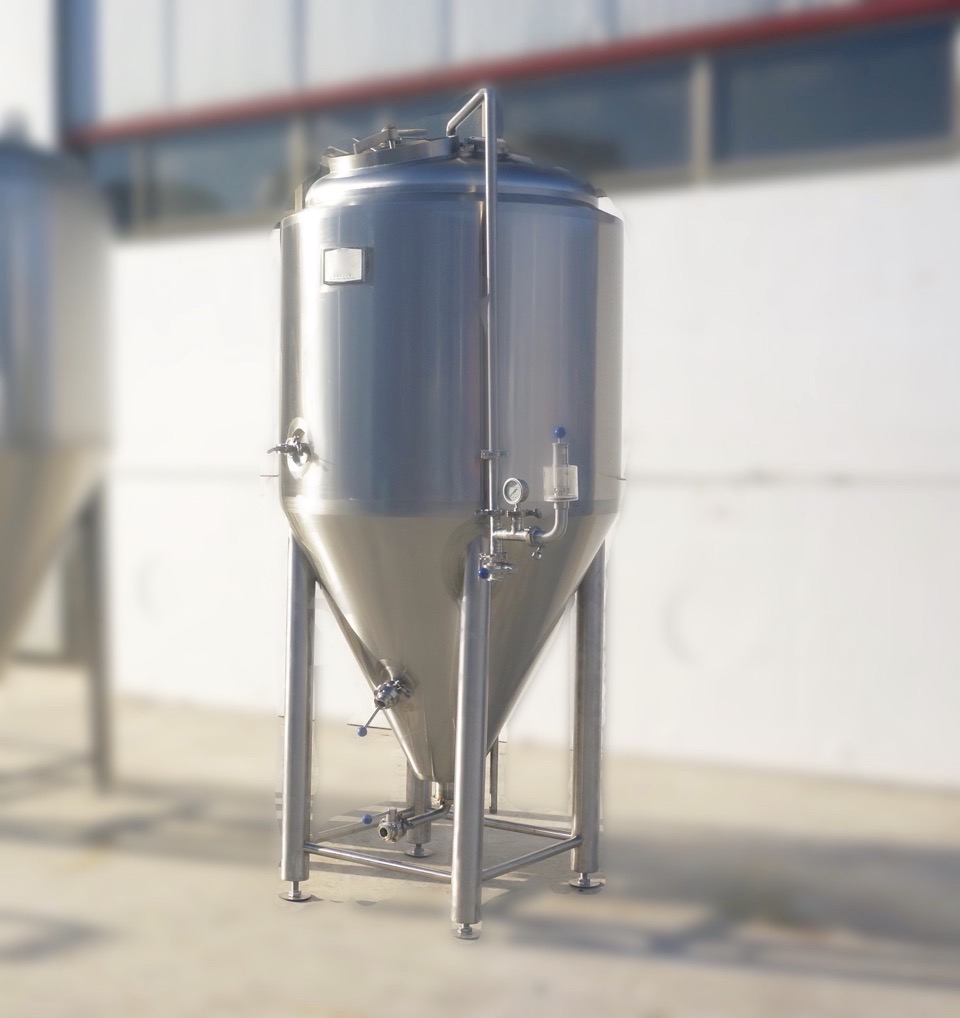 Currently under development, our brewing workshop will be operational at the beginning of june 2022.
It will consist of a 500L brewing system (3 tanks) and 4 fermenters of 1000L.
Meet us in june for the opening of the shop! On the program, sale of our craft beers on site and to take away, but also other craft beers from your favorite alpine breweries.